Aks Family Fund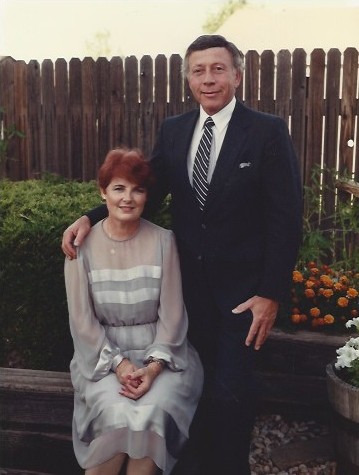 Dr. Daniel Aks and his wife Dori were tragically killed in an automobile accident in 1986. Their children Howard Aks M.D., Cynthia Aks D.O., and Robert Aks established the Dr. Daniel and Doris Aks Memorial Fund designated to support Menorah Medical Center, especially the gynecological laser program, education and research. The following year the children established the Dr. Daniel and Doris Aks Chair for Medical Education to fund an annual award to an outstanding medical/surgical resident. The award was later amended to include postpartum and obstetrical nurses. That same year the fund was further expanded to provide an all-day nursing continuing education forum for OB/GYN nurses throughout the greater Kansas City area. In September 2005, due to the acquisition of Health Midwest by the Hospital Corporation of America, the funds were combined into the Aks Family Fund to support health care, health education and wellness in the Greater Kansas City Area.
"Dan and Dori were both advocates of education and the benefits that it brings. Our father was an instructor, educator and mentor to many young adults seeking professionalism. He loved molding medical students, interns and residents into compassionate, competent and respected physicians. He had the utmost respect for the nursing profession and always looked at health care delivery as a team effort. Our mother devoted her entire life to charity and helping those that were less fortunate. They both inspired their children to follow the same path. The Aks children desire to continue their parent's legacy by funding programs regarding healthcare, education and wellness."
Trustees: Howard Aks, MD, Cynthia Aks, MD and Robert Aks.
Current Projects:
Saint Luke's Nursing Scholarship. Twice a year a nursing student is chosen by the faculty based on academic performance and financial need. The monies are meant to help with the high cost of nursing education.
Saint Luke's Student Success Center. This is a new service as part of their nursing school. The Center staff will work with those students who have been identified through their first semester grades as needing additional support to overcome personal barriers and/or social determinants that could inhibit their success in completing their nursing degree.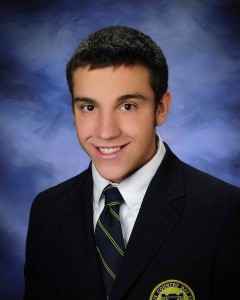 Dylon Jason Madgy Memorial Scholarship Fund.   In 2011, Dylon Madgy, the youngest of Cynthia Aks's triplets passed away. A memorial fund was established in Dylon's memory at Shelterwood Academy – the area's premier therapeutic boarding school for troubled teens. Shelterwood, established in 1980, has for more than 30 years provided a place where teens can be sheltered from the intensity of their adolescent years, freeing them to work through their personal issues as they grow in a safe environment until they can be reunited with their family in the home. The Shelterwood staff has a deep-seeded commitment to treating the whole child and the whole family.
They recognize change has to come from the inside out and seek to treat the deep-seated heart issues underlying the teen's behaviors. Their safe, loving environment offers a wide variety of therapeutic interactions through individual, group, and family counseling, recreational therapy, and one-on-one mentoring. Their fully accredited high school also offers specialized support to help the teens build confidence in their academic abilities and establish goals for their educational future. Monies from the Fund provide tuition assistance so that troubled students can learn effective coping mechanisms before they make a choice that could result in tragedy.