2017 Board of Directors
Officers: Howard Wizig, President; John Goldberg, M.D., Executive Vice President; Diane Azorsky, Vice President-Grants; Phyllis Stevens, Vice President-Grants; Nola Adebo, Vice President-Incubation; Howard Mayer, Vice President-Investments; Scott M. Slabotsky, Treasurer; Andrew Kaplan, Secretary; Frank Sterneck, Immediate Past President
Members: Tom Barnett; Loren Berenbom, M.D.; Stanley Brand, M.D.; Stevi Brick; Ann Darke; Diane Federman; Michelle Goldsmith; Edward J. Goldstein; Bob Grant; Justin J. Johl; Jeffrey Kramer, M.D.; Arthur Liebenthal; Frank Lipsman; Sharon J. Loftspring; Barbara MacArthur, RN, MN; Jeffrey K. Mallin; Carol Porter, Juan Rangel, Jr.; Marjorie Robinow; Brian Scharf; Bob Shaw, Dan Somberg, Ph.D.; Daniel Stolper; Gary Wolf
---
Staff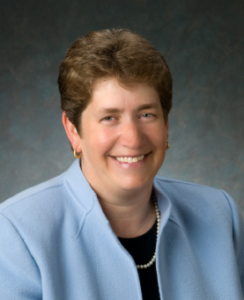 Rita M. Cortes | Executive Director
Rita became Executive Director in July, 2015. Her prior professional experience includes practicing law with Seigfreid Bingham, P.C., where she was a shareholder, and Hoffman Cortes Contracting Company, where she served as president. Rita's community involvement includes prior board service and leadership roles with diverse organizations in the greater Kansas City business and civic communities, as well as the Jewish community. In addition, she serves as a mentor in the Helzberg Entrepreneurial Mentoring Program and tutors B'nai Mitzvah students at Congregation Beth Shalom.
913.327.8109 | Email Rita
---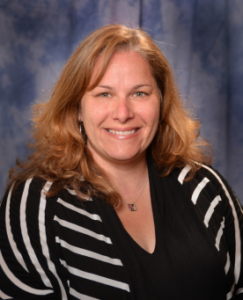 Kim Lewis | Program Officer
Kim Lewis joined the Jewish Heritage Foundation in December, 2013.  She previously served as Special Events Coordinator for the Jewish Federation of Greater Kansas City for eight years. Before moving back to Kansas City in 2002, Kim spent six years as Director of Administration for the Bureau of Jewish Education, Orange County, California. Kim brings to the Foundation an extensive knowledge of Jewish communal nonprofit organizations. Kim earned her BS in Event and Recreation Management from the University of Kansas.
913.327.4623 | Email Kim
---
Diane Cranshaw | Administrative Manager
Diane joined MHF in April, 2016. Her main focus at MHF will be to support the Executive Director and Board, and to support the general grants and operations functions of the Foundation. She was previously the Operations and Grants Manager at Menorah Legacy Foundation. Diane brings extensive administrative experience with leading local and national nonprofit health and insurance organizations.
913.981.8866 |  Email Diane